Syndicated Property Investing – The LPS story so far
Wednesday 3rd April 2019
We have recently completed our latest round of annual investor meetings and as we reflect upon the performance of the syndicates, it felt like a good time to summarise how investors have benefited to date, in the context of Lincolnshire Property Syndicate Ltd.'s aims.
Conceived back in 2014, after the completion of the Newmarket Louth syndicate, LPS Ltd was created to enable more people in Lincolnshire to participate in and enjoy the returns from good quality commercial property. In addition, it also aims to help developers establish an exit from their schemes and where the incentives are attractive enough, provide development funding as well as the exit.
So how has it worked in the last 5 years?
Here are the headlines:
We have brought 6 properties to syndication, with a total value of £5.8m
We now manage a further 2 syndicates, on behalf of investors totalling £2.0m
We have 60 investors, who have collectively invested over £5.6m and are enjoying the benefits of certain rental income, mostly inflation linked
The best performing syndicate delivers an income yield of 7.9% per annum
Our first capital growth scheme is projected to provide over 8.0% p.a. capital growth, on top of a 3.5% p.a. distribution yield at its first review point next year a potential total return of 10.25% p.a.
We believe this shows the attractive nature of commercial property and syndication in particular, which makes this type of investment both accessible and affordable.
We have spread our geographical reach and now have properties in the North East and soon to be in Norfolk. So we have not been constrained by the L in LPS!!
What of the future?
We continue to seek high quality investments for our investors and pass on a number of schemes, which either do not meet our criteria or are too expensive to provide the type of returns investors find attractive.
It is fair to say, that market demand has driven up prices and so the yields of 6.0% p.a. we were able to buy at 3-4 years ago are sadly gone. However, we still aim to acquire and deliver close to 5% p.a., with prospects for capital growth as well which is a very good return with the asset backing and certainty that this type of asset offers and compares very favourably with cash, residential buy to let and more risky investments such as equities.
We are likely to be testing the market and our model later this year as it is inevitable at least one syndicate will look to dispose of its asset at, or just before the 5-year rent review point to maximise the capital growth. More on that later…
We continue to seek additional investors, in order to ensure we can build the LPS 'club' and give us buying power in the developer market – the key for developers is our ability to 'perform' at their exit point.
So, please continue to enjoy the rewards, spread the word and watch out for the next syndicate's offer, coming your way in a few months
Best Wishes for Spring and Summer
The LPS Team
Our Schemes
Severus Crescent, North Hykeham, Lincoln
Oundle Road, Peterborough 
Mortimer Road, South Shields 
Emperors Way, Hucknall, Nottingham
Southwell Road West, Mansfield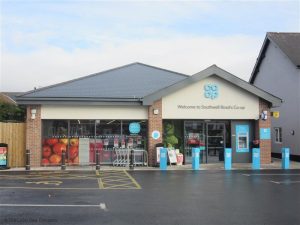 Schemes we manage
Oxclose Lane, Nottingham 
Newmarket, Louth